Everyday Deals – Gas Servicing


Be Safe with Gas Servicing
We recommend that all gas appliances are serviced annually, especially when they are in high-use situations
Servicing should take place no less than every two years. This is consistent with the recommendations of most manufacturers. Any appliance left unchecked could leave you at risk of carbon monoxide poisoning.
We offer a fixed-price servicing plan for all appliances that we have originally installed into a residential property. Our service includes the checking of all safety devices, the ignition system, gas pressures, thermostats and flues (where applicable). We will check that your appliance is running safely and well, at the same time as giving it a good clean to remove any dust, dirt and soot.
Warning Signs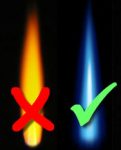 If you notice any of the following warning signs, you'll want to get your appliance serviced right away:
The appliance is not working properly
The appliance is burning with a lazy yellow flame
Black marks/stains are evident around the appliance
The pilot light keeps going out
There is increased condensation in the room
What's involved?
Gas servicing at a minimum includes all of the checks and tests to ensure an appliance is safe to operate, for example:
It is correctly set and adjusted to ensure the gas is burning correctly
It is of a type suitable for the room in which it is located
It is physically stable, securely fitted and properly connected to the gas pipework
There is an adequate and permanent air supply suitable for the appliance type installed
Any flues or chimneys are operating correctly
All safety devices function correctly
A check of the condition of the appliance including (but not limited to): the effectiveness of any seals, gaskets, the cleanliness of heat exchangers etc. and checking for any signs of heat or other distress
In addition, we will pressure-check any gas pipework associated with the appliance
This is not an exhaustive list and servicing requirements will vary across appliance types and models.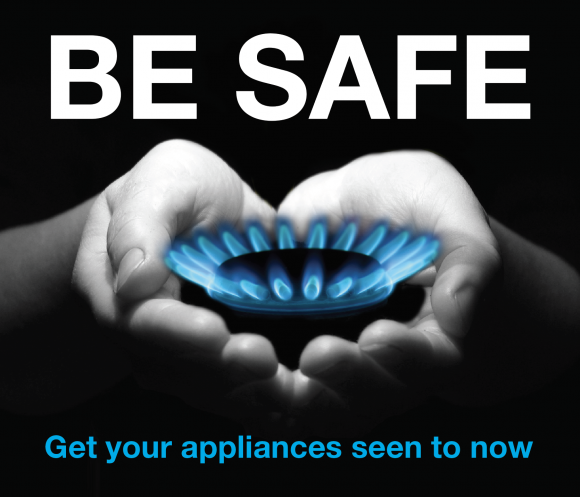 GAS HOB SERVICE
LPG or natural gas
$169
inc GST
Yes, including GST!!!
GAS HOT WATER SERVICE
Instantaneous or cylinder
$169
inc GST
Yes, including GST!!!
GAS HEATER SERVICE
Flued gas heater
$169
inc GST
Yes, including GST!!!
GAS FIREPLACE SERVICE
In-built fireplace
$249
inc GST
Yes, including GST!!!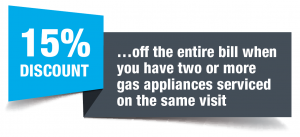 * PLEASE NOTE
The prices above apply to appliances that we have originally installed into a residential property and do not include any parts/pipework that may need to be replaced. There will be an additional charge for any parts/pipework and the issuing of a gas compliance certificate, if necessary.
Pricing for the servicing of central heating systems, commercial gas appliances and appliances that have been originally installed by another company needs to be confirmed on an individual basis.
Pricing valid until 30th September 2020