If you think your water usage is a little high then Auckland Plumbers Group recommends that you contact us ASAP and book one of our team to check your property for water leaks.
If your water bill reflects an increase in water volume but your usage pattern has not changed, it could mean you have leaks in your water supply. Leaks can waste a considerable amount of water in a short period of time and cost you dearly.
Watercare offers some great advice on their website. While it is a property owner's responsibility to maintain the plumbing and fittings within their private property, Watercare offers a "Leak Allowance Rebate". There are certain criteria that you must meet to make a successful claim but as water leaks can be very expensive, early detection is paramount.
Watercare is proactive when it comes to water leaks. If they detect unusual usage on your account then you could receive a notification letter such as this the one below…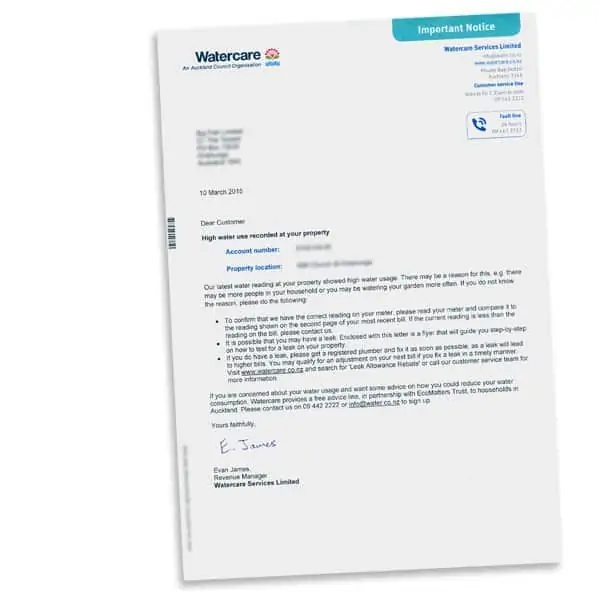 Auckland Plumbers Group have specialist drainage and CCTV equipment that can assist in the detection of water leaks. Call us today!