gas servicing
INSPECTIONS  |  MAINTENANCE
Auckland Plumbers Group provides high-quality and efficient gas servicing…
learn about our service below and book your gas appliance servicing today
emergency plumbing
24 hours, 7 days / 365
0800 520 400
Your call will aways be answered
be safe with gas servicing
We highly recommend annual gas appliance servicing, especially in high-use situations. Gas servicing should occur at least every two years, aligning with most manufacturers' recommendations. Any appliance left unchecked could leave you at risk of carbon monoxide poisoning.
We offer a fixed-price servicing plan for all appliances we have originally installed into a residential property. Our service includes checking all safety devices, the ignition system, gas pressures, thermostats, and flues (where applicable). We will check that your appliance is running safely and clean it to remove any dust, dirt and soot.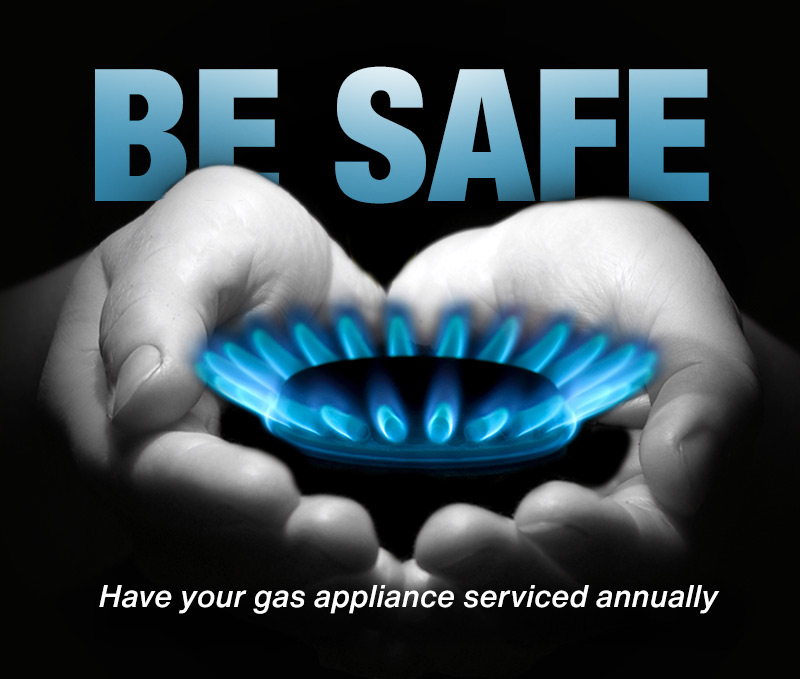 warning signs
If you notice any of the following warning signs, you'll want to get your appliance serviced right away:
The appliance is not working properly
The appliance is burning with a lazy yellow flame
Black marks/stains are evident around the appliance
The pilot light keeps going out
There is increased condensation in the room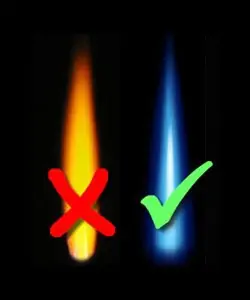 what's involved?
Gas servicing includes checks and tests to ensure an appliance is safe to operate. For example, during a service, we ensure:
The appliance is set and adjusted to burn gas correctly
The appliance type is suitable for the room in which you use it.
It is physically stable, securely fitted and properly connected to the gas pipework
You have an adequate and permanent air supply suitable for the appliance type installed
Any flues or chimneys are operating correctly
All safety devices function correctly.
Checking the appliances' condition includes (but is not limited to):
Assessing the effectiveness of any seals, gaskets, the cleanliness of heat exchangers, etc.
Checking for any signs of heat or other distress
At Auckland Plumbers Group, we will pressure-check any gas pipework associated with the appliance
This list contains only some steps of gas appliance servicing, as requirements will vary across appliance types and models.
GAS HOB SERVICE
LPG or natural gas
$169
inc GST

Yes, including GST!!!
GAS HOT WATER SERVICE
Instantaneous or cylinder
$169
inc GST

Yes, including GST!!!
GAS HEATER SERVICE
Flued gas heater
$169
inc GST

Yes, including GST!!!
FIREPLACE SERVICE
In-built gas fireplace
$249
inc GST

Yes, including GST!!!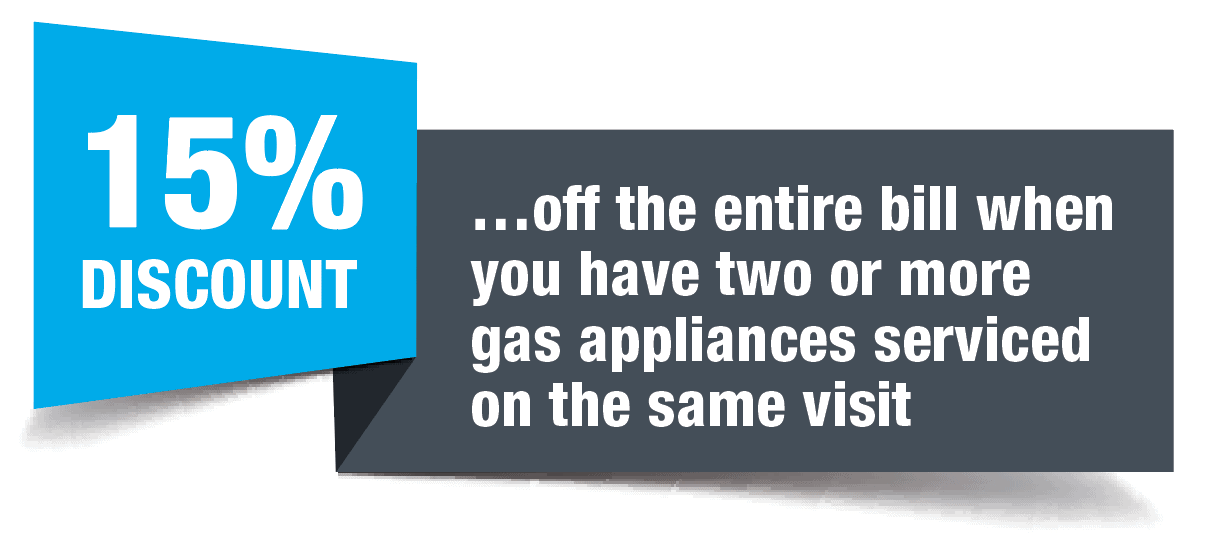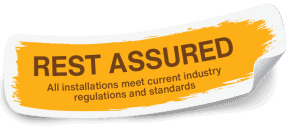 PLEASE NOTE
A 'service' applies to a functioning appliance... faulty appliances in need of repair fall outside the scope of these prices. If your appliance is not working, we can inspect and advise the best course of action (charges may apply). Please call our office to discuss 0800 520 400.
External continuous-flow systems above 3 metres high require scaffolding to service. Additional charges will apply... please call our team on 0800 520 400.
The prices above apply to appliances that we have originally installed into a residential property and do not include any parts/pipework that may need to be replaced. There will be an additional charge for any parts/pipework and the issuing of a gas compliance certificate, if necessary.
Pricing for the servicing of central heating systems, commercial gas appliances and appliances that have been originally installed by another company needs to be confirmed on an individual basis.
book gas servicing today with Auckland Plumbers Group
We use gas appliances daily, so it is important that they work at their best. Safety is paramount regarding gas at home. Rest assured, Auckland Plumbers Group will keep your gas appliances running smoothly.
Contact our team today to book your service! Alternatively, explore below to see what customers say about our gas servicing and maintenance.
Book your gas job now with your local Auckland registered Master Gasfitter
we're here & there when you need us!
emergency plumbing
24 hours, 7 days / 365
0800 520 400
Your call will always be answered
what our customers say...
Rather than spending a lot of money on advertising, we believe that investing in complete customer satisfaction will generate word-of-mouth recommendations for Auckland Plumbers Group. Many of our new customers come from referrals.
Our professionalism explains why many of our customers have been with us for years. Don't just take our word for it…
Received fantastic service from Auckland Plumbers Group recently. We had the misfortune to have a blocked sewer drain happen on the weekend and we thought we would have to... read more wait until Monday to get it sorted. However after making the call to Auckland Plumbers Group on a Saturday, their drain unblocking truck turned up in just half an hour! The technician Ash was friendly and efficient and with the aid of high tech camera equipment, he detected tree roots as the cause and completed the job in no time at all. I was impressed at being able to see the problem myself on the large screen and was also sent a copy of the photos. Thanks again for the great service. We will definitely use you for any future plumbing or drainage issues.

Denise Michl


13/06/2022

Luke and Janie from Auckland Plumbers Group visited us regarding a dodgy califont. They were professional, polite, and were very good at explaining my options once they had checked out the... read more unit. I was so impressed that they clearly explained that it could last another 10 hours or 10 months after the service, and let us know the cost, and timeframes when we do decide to get it replaced. It was so great to see a female in the trade, and that Auckland Plumbers Group are supporting women in this way.

Cat Levine


27/08/2021