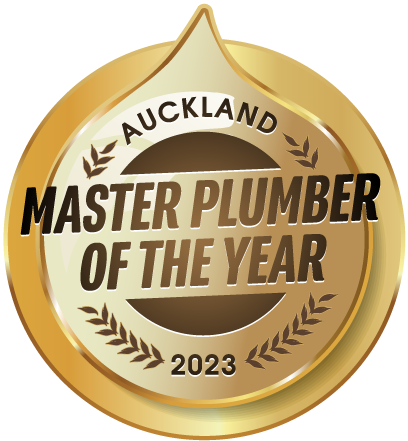 Auckland Plumbers Group Takes Top Honours at the 2023 Master Plumbers Awards
In a dazzling evening of recognition and achievement, the Auckland plumbing community came together at the Hilton Auckland hotel on Friday, November 3rd, 2023, for the prestigious Auckland/Northland Master Plumbers Awards.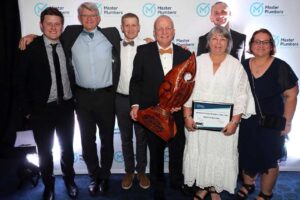 With more than 250 attendees in the room, the competition was fierce, showcasing the remarkable talents and dedication of plumbing professionals in the Auckland and Northland regions.
Auckland Plumbers Group, a trusted name in the industry known for our unwavering commitment to excellence, took centre stage at the awards ceremony. The crowd erupted with applause as we were crowned the 'Auckland Master Plumber of the Year,' a title that encapsulated our consistent dedication to top-quality plumbing services, outstanding workmanship, and our significant contributions to the plumbing community.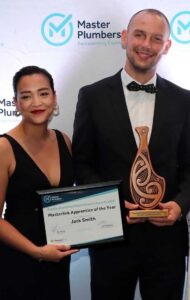 But the accolades didn't stop there. The spotlight turned to one of our apprentices, Jack Smith, who secured the 'Masterlink Apprentice of the Year' award, acknowledging his dedication to learning and his commitment to upholding the highest standards in the plumbing profession. Jack's success highlights the importance of nurturing and supporting the next generation of plumbers in the industry.
The judges faced a challenging task in evaluating the high-calibre entries, each one representing the best in the field. The fact that Auckland Plumbers Group and Jack Smith emerged as winners speaks volumes about our skills and dedication to the industry.
In celebration of this well-deserved success, a catchy jingle was created, capturing the essence of achievements for Auckland Plumbers Group:
Now, Auckland Plumbers Group,
They're not just 'Here & There,'
They've gone and won the 'Auckland Master Plumber of the Year.'
Now, on top of that, give them a clap,
In fact, give them a jolly big cheer,
'Cause they also won the 'Masterlink Apprentice of the Year.'
Our triumph at the 2023 Auckland/Northland Master Plumbers Awards is a testament to our team's unrelenting pursuit of excellence. Our achievements continue to inspire and motivate the plumbing community, setting a high standard for the industry as a whole. We are very proud of our (and Jack Smith's) accomplishments!