local roofing experts
REPAIR  |  MAINTENANCE  |  INSPECTIONS
we're all over metal roofing
Auckland Plumbers Group has tradespeople who are not only qualified registered plumbers and gasfitters, but are also experienced roofers in residential and commercial metal roofing. 
Some people would assume that roofing is best done by a builder. We disagree! At Auckland Plumbers Group we understand water management inside and out. Roofing and its rainwater collection are intrinsically connected to the plumbing and drainage solution for a building.
emergency plumbing
24 hours, 7 days / 365
0800 520 400
Your call will aways be answered
Auckland Plumbers Group offers a roof warrant-of-fitness appraisal service. It is important to have regular roof inspections to make sure that there are no areas that could potentially lead to costly damage. Our experienced roofing specialists can assess your existing roof and provide a comprehensive report on the status of your roof. They will identify potential problems, formulate a maintenance schedule and offer assistance where required. This service is essential for every homeowner, property buyer or landlord.
Prevention is always the cheapest solution… and proper maintenance is the key. It is important to carry out a regular schedule of maintenance in order to protect the appearance and prolong the durability of any roof. Regular maintenance will ensure the performance and longevity of your roof.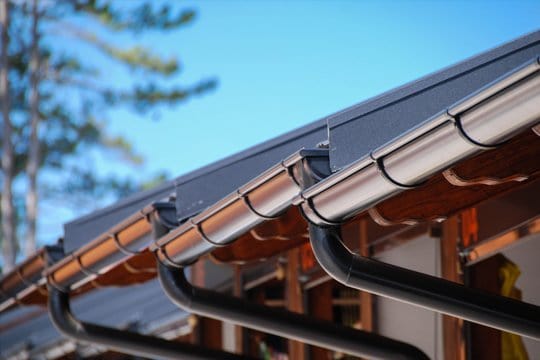 Is it time for an upgrade or a change of appearance? Or has the roof or guttering just given up? For many of us, property is the largest purchase we make in our lifetime. It is important that we protect and enhance our investment. Auckland Plumbers Group can advise you on the wide range of suitable roofing profiles for flat and pitched roofs. If you're in the market for a re-roof contact Auckland Plumbers Group for a quote.
From gutter and roof repairs through to re-roofing and new installations, the team from Auckland Plumbers Group will have your property watertight in no time.
Contact us now and let us manage your 'overheads'.
Get your roof sorted with your local Auckland specialist
we're here & there when you need us!
Customers just love our fully-installed pricing. It takes the guesswork out of the true cost of purchasing products and having them installed. We even have pricing for installing a brand new customer-supplied gas hob or stove too.
Check out all our fully-installed plumbing products by clicking below…