As seen over on the Stuff website, here are seven deadly sins when it comes to your plumbing…
1. FLUSHING EVERYTHING DOWN THE LOO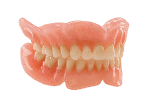 False teeth, retainers, a weevil-infested whole bag of flour and a knitted beanie are just some of the things plumbers have encountered flushed down toilets recently. But the most common culprit? Flushable wipes. We constantly find them blocking the pipes. They just don't break down. The three Ps" – pee, poo and (toilet) paper – should be flushed. Anything else can cause you an entirely avoidable problem.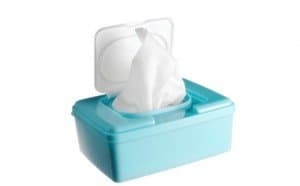 Even though it's name says so, you shouldn't flush these unless you really want a blocked loo![/caption]

2. PUTTING FAT DOWN THE SINK
Ever heard of a fatberg? It's a hard lump of fat that's solidified in the drains. Fat might be liquid when it's warm, but when it cools it sets hard. Grease needs to be flushed down the sink with boiling hot water and detergent, otherwise it will build up and effectively plug your pipework.

3. NOT USING A WASTE DISPOSAL PROPERLY
Your waste disposal is not designed to crunch up bones, onion skins and banana peels, so read the instructions carefully before putting anything down it. Lots of people have coffee machines at home now but only the really good quality waste disposals can handle the coffee grounds, and they need heaps of water. Coffee is good for the garden anyway, so it's best put them out there. Other things to be wary of include fruit seeds or pips, fibrous vegetable matter like celery and corn husks, and anything that will congeal like potato skins and pasta.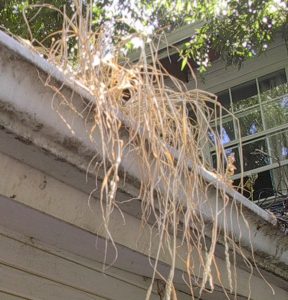 4. NOT CLEARING GUTTERS
Spouting and downpipes should be kept clear, particularly leading up to winter when the leaves are falling. As soon as autumn arrives, you should clear your gutters and downpipes. If they're blocked that's when water can enter buildings and cause problems.

5. PUTTING FOOD WASTE DOWN THE SINK
Just because it fits, doesn't mean it belongs. Some foods expand and/or congeal in water, including cereals, rice, pasta, some diced veg, coffee grounds and tea leaves. Keep them out of the pipes and you'll be ringing a plumber far less frequently.

6. IGNORING SMALL PROBLEMS
You should take notice if sinks are draining slowly or the toilet water level is changing after a flush. It could mean you have a slight blockage that can be easily dealt with. Leaving blockages can cause major problems, especially if your home was built before the 1970s as it's likely to have earthenware pipes that can crack.

7. IMPROPER DIY WORK
People don't realise there is very little work you can actually do by law. Leave it to the professionals. Changing a washer is about as much as you're allowed to do if you're not a plumber. Even putting caustic chemicals down a blocked drain is something that is not advisable. Please be aware that all drains go somewhere, and councils spend a fortune on maintaining the wider drainage systems. The less chemicals down there the better.