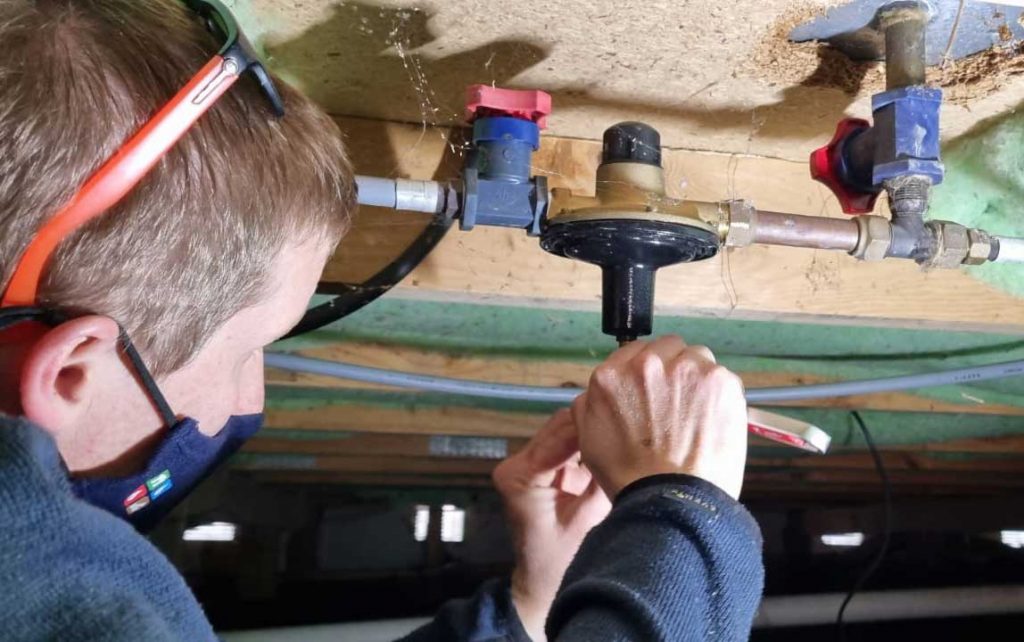 When it comes to plumbing work, hiring a professional is the only way to get the job done properly. We pride ourselves on being Master Plumbers, and that's not just a nickname, it means you receive an official Master Plumbers Guarantee. We break down what this means for our local plumbers and our customers.
what is the master plumbers, gasfitters, and drainlayers NZ inc.?
Master Plumbers, Gasfitters, and Drainlayers NZ Inc. (MPGD) is a national organisation committed to excellence in plumbing, gasfitting, and drainlaying trades. The organisation helps maintain a national standard for these trades and supports the future generation of tradies. The organisation has been setting industry standards in New Zealand for more than 120-years.
what does it mean to be an MPGD member?
As an MPGD member, our business is supported by the organisation in a variety of ways, including everything from branding and business resources to assisting with insurance and training courses. MPGD also ensures companies meet the necessary health and safety standards.
As a member of MPGD, we and other trade businesses within the organisation can come together to share advice and help improve the industry as a whole. Auckland Plumbers Group also has access to ongoing employee support and training through MPGD, meaning our skilled and highly professional team is familiar with the latest technologies, products, and compliance requirements in the industry.
As a Master Plumbers business, our clients can be confident that we will complete any job to the highest standard. Backed by the latest tools and specialised industry knowledge, we can deliver a quality service to every one of our customers.
the purpose & values of a master plumber
Having spent more than a century advocating for the industry, Master Plumbers' purpose is to bring trade businesses together to support each other and make the most of the different skillsets and knowledge each company has cultivated.
As a member of the MPGD, Auckland Plumbers Group shares the same values and work ethic nurtured within the organisation. These values are quality, professionalism, and innovation, all of which are key to refining the industry and providing excellent service.
the master plumbers guarantee
Auckland Plumbers Group is backed by a Master Plumbers Guarantee, ensuring that the work we do for our customers is top-notch. This means you, as a homeowner, can have peace of mind when you work with us, knowing our plumbers will get the job done well.
Plumbing can be a very technical trade, which means services can get pricey. When you work with us, we guarantee that the service you receive will be at the best price and completed to the highest standard possible.
Master Plumbers is not just here for us, but also for our customers. You can be confident that the Guarantee will look out for you, too. For example, we're more than happy to listen to any concerns or complaints from our customers, but for those who would prefer a third party, Master Plumbers can help. They can manage complaints around workmanship or any issues a client has experienced with a Master Plumbers member.
Furthermore, homeowners who choose a Master Plumber member to take on their plumbing, gasfitting, or drainlaying job, get a 12-month guarantee. This can protect a homeowner in a variety of situations, such as if a plumbing job is completed in poor quality.
get your plumbing done the right way
We've got one passion at Auckland Plumbers Group: delivering an unbeatable service. Our team has valuable experience in all aspects of plumbing, gasfitting, and drainlaying, including an after-hours plumbing service. Getting your plumbing done properly means leaving it to the masters. Get in touch with the team today to discuss your next project, request a quote, or learn more about our relationship with MPGD Inc.