24/7 plumbers and gasfitting
Goodwood Heights
Auckland Plumbers Group is your one‑stop plumbing solution in Goodwood Heights. We offer 24/7 after‑hours emergency plumbing services.
We employ experienced registered plumbers, gasfitters, drainlayers, and roofers for Goodwood Heights, all with an in‑depth understanding of their trade. You can rely on Auckland Plumbers Group for all your plumbing needs!
Auckland Plumbers Group specializes in our exceptional plumbing services.
We carry out plumbing projects of all degress, from repairing leaks and replacing tap washers, to home renovations, bathrooms & kitchens in residential and commercial sectors in Goodwood Heights.
Our gasfitting team is also adept at hot water systems and gas appliances
Our gasfitting experts can install, service, repair, and maintain gas appliances for both residential and commercial environments in Goodwood Heights.
Auckland Plumbers is your one-stop drain laying solution in Goodwood Heights, from installations to clearing blocked drains.
We use the best industry equipment to ensure any leaking drainage and blocked drainage systems are dealt with in a fast and efficient manner.
Are roofing issues causing problems? Auckland Plumbers Group are here for all your roofing needs.
Auckland Plumbers Group has experienced roofers for both residential and commercial buildings in Goodwood Heights, specialising in metal roofing.
your reliable plumbers Goodwood Heights
Auckland Plumbers Group is an independent and local plumbing business dedicated to delivering top‑notch plumbing solutions in Goodwood Heights. Our services cater to both residential and commercial customers, no matter the size of the job. We go the extra mile to meet our customers' needs and ensure there's a local plumber in Goodwood Heights ready for any task.
Our tradespeople are all registered with the
Plumbers, Gasfitters and Drainlayers Board (PGDB)
, the professional and technical body for plumbing and heating professionals in New Zealand. In addition, Auckland Plumbers Group is a member of
Master Plumbers, Gasfitters & Drainlayers NZ Inc (MPGD)
.
We focus on building lasting, positive relationships with our clients by offering dependable and valuable services. All our staff have police background checks to ensure you a safe and pleasant experience with us. We aim to provide a hassle‑free and affordable option for your plumbing needs.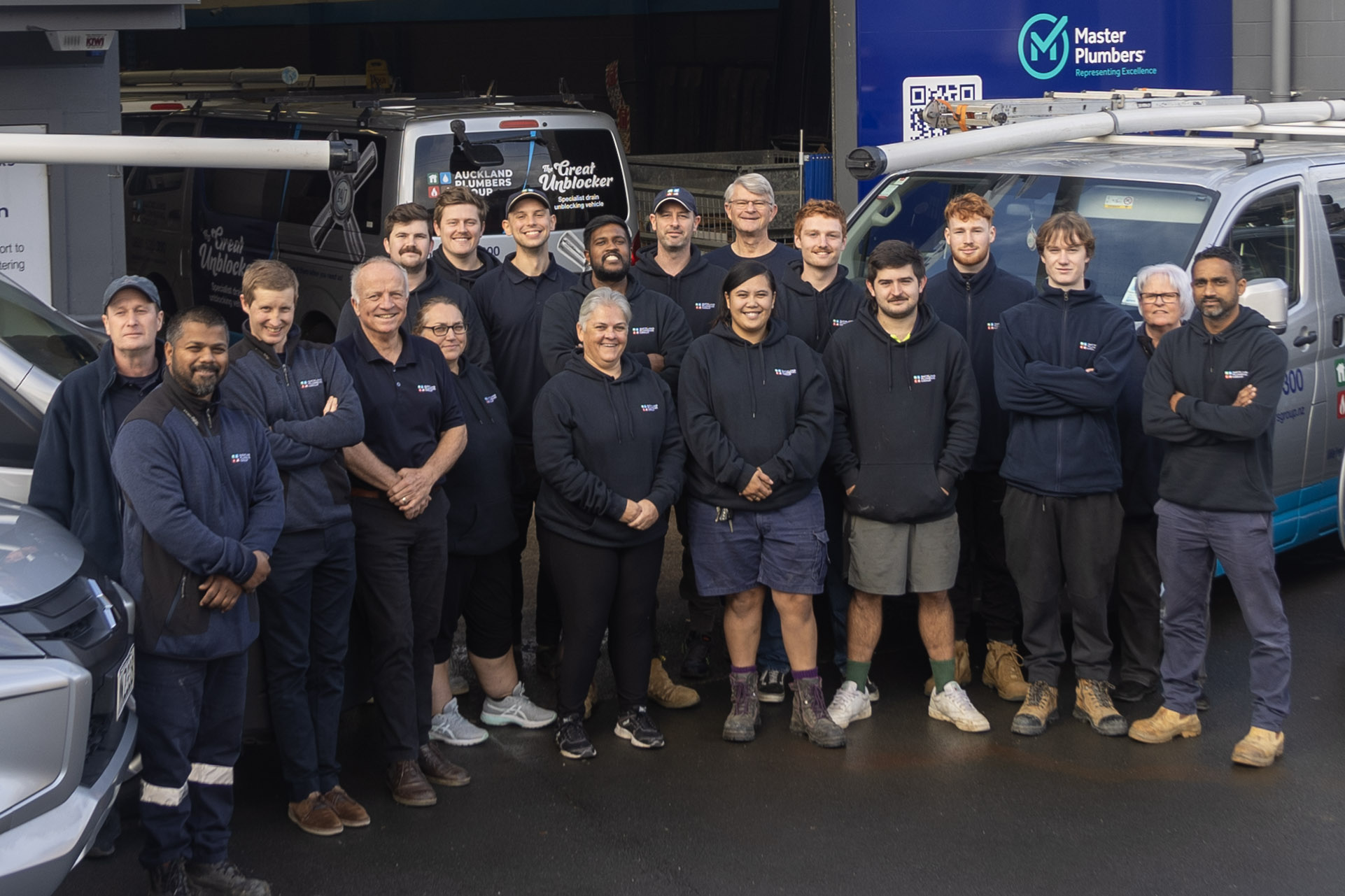 Book your job with your local Goodwood Heights plumber and gasfitter
we're here & there when you need us!
24/7 emergency plumbing
Goodwood Heights
When a plumbing crisis hits, every minute counts. Auckland Plumbers Group is here for you with round‑the‑clock emergency services in Goodwood Heights and nearby locations. From burst pipes and overflowing toilets to issues with hot water systems and other gas or electrical problems, our qualified and seasoned plumbers are available 24/7. Equipped with the latest tools and backed by extensive experience, we work to quickly and effectively fix your issue, reducing both damage and inconvenience to your home or business. Your safety and satisfaction are our top priorities, and we offer prompt response times, clear pricing, and quality work. Don't let a small issue become a major problem; reach out to Auckland Plumbers Group for immediate emergency plumbing assistance wherever you are in Goodwood Heights.
emergency plumbing
Goodwood Heights
24 hours, 7 days / 365
0800 520 400
Your call will aways be answered
here's what our customers say
We've completed various plumbing jobs in Goodwood Heights, and numerous happy customers can confirm the quality of our work. At Auckland Plumbers Group, we strive to maintain a high level of professionalism, with customer satisfaction as our top priority. Here's what some of our clients have shared:
Ben did really quick work on three jobs we needed done on our waste disposal, bathroom sink and old gas heater. He was really skilled, gave helpful tips, and was... read more a real pleasure to deal with. Many thanks!

Rob Vos


24/11/2020

Hi, this was our first experience with Auckland Plumbing and just wanted to say thanks for the fantastic job Benjamin, communication was excellent would definitely recommend to anyone. thanks again! I... read more would like to give you feedback on our experience today with Brian Gill. Brian arrived on time was really polite and friendly and completed the job to our satisfaction This is our second experience with Auckland Plumbers Group and both times have been really positive.

Debbie Kersten


29/04/2021

Our property was flooded by a burst pipe last Sunday. I googled and tried to find plumbers with 5 star comments, but some of them either fully booked till the... read more week after, and some didn't even want to come out from Onehunga to Howick saying it's too far (???). I rang through the list and finally had the office lady of Auckland Plumbers book my job straight away. Actually while I was talking to the office lady, I missed a phone call from their plumber Luke. When I called Luke back, he said he was in West Auckland and would be at our property in about 45 minutes. Luke sounds so young (means not enough experience?), he's traveling from West Auckland to East Auckland (are they so desperate for a job?) - all the alarms ring, but I was so desperate to get the burst pipe fixed. Here Luke came - even when I saw him I still had doubts as he is just such a young fella. However all my doubts were wiped out when Luke nailed down the problem straight away and get the burst pipe hidden in the wall fixed. He's so efficient, no mucking around at all. Their charge rate is by time, but Luke seems trying to same MY time and the decent bill came through over night evidence this. I went to their website afterwards and found out they are not only doing plumbing jobs. I will book to change the hot water cylinder soon. I would recommend anyone who in a despair and wants to be saved straight away with a superb professional service and a decent charge. Thank you Luke and the team!

Dong Doreen


04/10/2021
master plumbers guarantee
As members of the MPGD, we can provide our customers with a 12-month Master Plumbers Guarantee. This can give you protection and peace of mind only a Master Plumber can offer. For some extra confidence, check out o
ur latest
Google reviews
.