hot water systems
INSTALLATION  |  UPGRADE  |  SERVICE
Our hot water cylinder services include new hot water cylinder installation, hot water cylinder repair (element replacement, thermostat replacement), hot water cylinder servicing (thermostat adjustment), hot water cylinder replacement and hot water cylinder upgrades.
Pick up the phone and call us to find out more on 0800 520 400 or use our contact form to request a quote.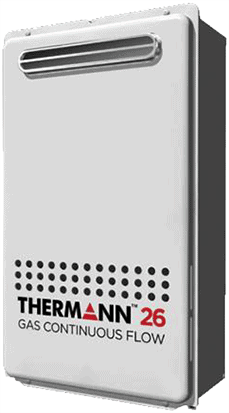 For energy-conscious customers, a gas hot water solution is a great choice.
Often cheaper to run
Gas is usually available 24/7
Smaller storage tank
Faster heat-recovery
Natural gas or LPG
Continuous-flow hot water solutions, such as the Rinnai Infinity range or those from Thermann, only use gas on-demand, so there are no running costs when they are not in use.
Check out our fully-installed pricing for gas hot water cylinders and continuous flow units.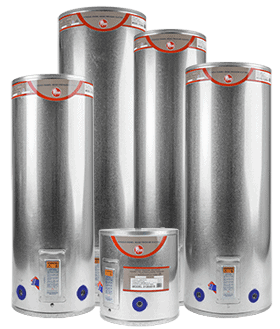 electric hot water cylinders
The design of a hot water cylinder hasn't really changed over the years. An electrical element heats the water and it is stored in a tank (cylinder), however, there have been great improvements to insulation, elements, and thermostats. We offer great solutions from all the leading brands, including Rheem, Rinnai, and Thermann.
Mains or low pressure
Large capacity
Under-bench models available
What is the best electric system for your property? Give us a ring and talk to one of our experienced staff on 0800 520 400.
Check out our fully-installed pricing for electric hot water cylinders.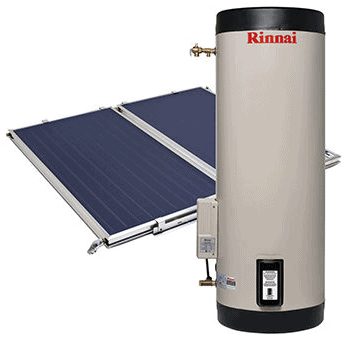 It is generally accepted that 20% of the energy consumed in an average home is used in the bathroom, kitchen, and laundry – water heating is the culprit. Heating water uses a lot of energy. You're paying two costs when you use hot water – one is for the energy required to heat the water and one for the water you actually use. A solar system is an efficient way of reducing your ongoing costs.
'Tops up' existing hot water cylinder
Draws energy from the sun
Environmentally friendly
No ongoing costs
Auckland Plumbers Group can help you make an informed decision – we have the answers. Call us today or request a quote.
For hot water cylinders or hot water on demand, contact us
we're here & there when you need us!