Homes throughout New Zealand utilise gas energy and appliance to conduct numerous day-to-day tasks. However, as our country strives for a Net Zero Carbon future, where does gas fit into the picture?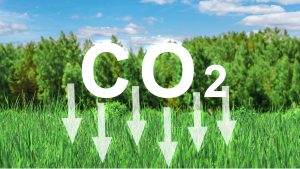 Below, we discuss the future of gas in our homes. We outline what clean gas looks like and how gas fitting services are changing to align with our nation's Net Zero Carbon commitment.
How gas is used in homes?
The gas used in Kiwi homes makes up one percent of the country's total greenhouse gas emissions, while industrial and commercial spaces produce eight percent. Over half a million New Zealand homes and businesses rely on natural gas and LPG (Liquefied Petroleum Gas) for heating, cooking, and endless hot water. For countless households, gas provides water, cooking appliances, and heating daily as gas is extremely efficient.
Why is the way we use gas at home likely to change?
Climate change is occurring at an unprecedented rate, so the need to reduce carbon emissions is greater than ever. The Climate Change Commission recommends that once the government develops a national energy strategy, it set a new date to phase out connections from 2025. The new date will be after there is more clarity around future gases and their contribution to decarbonising New Zealand's energy supply.
As an essential part of everyday living, however, gas is not going anywhere. Instead, we must align it with our carbon zero goal. With some innovation, future-proof gas will replace natural gases. Sustainable gas isn't too far away, but for now, natural gases will stay connected to our homes and businesses.
In the next few years, we can expect biogas and bio-LPG to make their way into our buildings to mix with or replace natural gas. The technology to create this future gas and mix it into the supply already exists. This carbon-zero gas will be introduced into NZ's gas infrastructure and distributed nationwide.
What is biogas?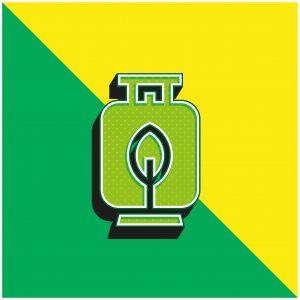 Biogas is a mixture of gases produced by the biological breakdown of organic matter. It can arise from anything compostable, such as agricultural waste, manure, plant material, green waste, and more. Biogas is chemically identical to natural gas; the key difference is that it's created sustainably.
For example, biomethane is a biogas from which carbon dioxide, hydrogen sulphide, and water have been removed. It is a clean-burning, pipeline-ready alternative to natural gas. Additionally, several projects are underway to introduce hydrogen into New Zealand's energy landscape. Hydrogen is blended with natural gas and can reduce overall carbon emissions.
These fossil-fuel alternatives are a top priority. The development of biofuels has great potential in New Zealand. We have sources for production, such as using wood waste and dump waste as agents for renewable gas.
Call Auckland Plumbers Group for clean gasfitting services
Auckland Plumbers Group is committed to a clean, green, Carbon Zero Aotearoa. We work hard and smart to play our part in the journey toward this goal. We assure you that gas will continue to be part of New Zealand's energy mix for a while. As we move towards carbon neutrality as a nation, we will keep you warm in winter, cooking with instant heat and enjoying endless hot water.
If you're looking for an honest and reliable team to provide gas fitting and plumbing services, we can help. Get in touch with Auckland Plumbers Group today for all your plumbing and gas needs.