IQP backflow prevention testing
Backflow is the unwanted reversal of water flow from a potential contamination source to a clean or potable water supply. For backflow to occur, there must be a physical connection, or cross-connection, between the water supply and any delivered water or contaminant.
A backflow prevention device protects the water supply. Commercial properties require annual backflow testing by law.
Call 0800 520 400 to book your annual test and certification now.
When the water supply from Watercare reaches your home, it must flow in one direction. Unfortunately, pressure changes and other influences can cause the water to travel in the wrong direction through the connection pipe.
Backflow occurs due to pressure differentials in the pipework. In the above scenario, negative pressure in the pipework/hose will 'syphon' the bucket contents. Backflow can also arise from appliances (dishwashers, washing machines), pools, and water storage tanks.
Unclean water backflow can potentially contaminate the public drinking supply with various contaminants like:
Human waste
Chemicals
Fats/Oils
Solvents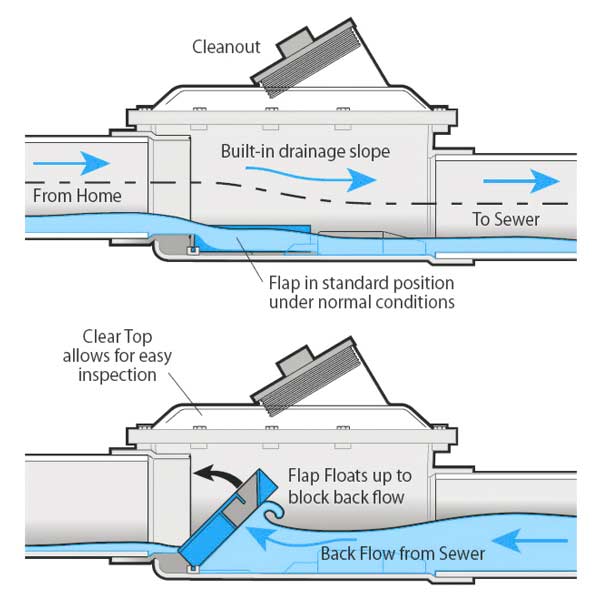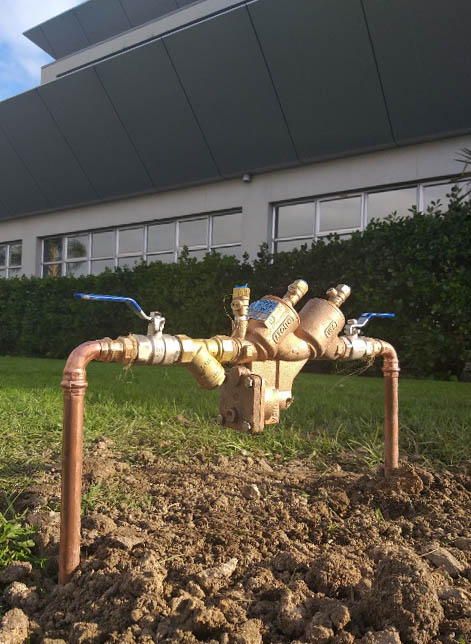 book your backflow testing
IQP (Independent Qualified Professional) perform backflow testing and prevention. Auckland Plumbers Group has trained individuals to carry out tests and install preventers.
Prevention devices may be testable or non-testable. Their use in a particular situation depends on the degree of hazard. Non-testable devices, for example, may only be used on low-hazard-rated systems.
A testable device requires testing upon installation and at regular intervals to the Acceptable Solution G12/AS1: 3.7 Testing standards. You should check your non-testable devices every two years maximum.
Risk Classification (3 types)
HIGH
High-risk sites are properties that use or produce products of a toxic or bacterial nature that may cause death or serious illness if leaked into the main water supply.
MEDIUM
Medium Risk sites can endanger health if backflow contamination occurs.
LOW
Low Risk sites are properties that could cause a nuisance by colour, odour, or taste but do not endanger health.
Backflow prevention maintains the water supply's quality– vital to public safety. If you're unsure what your business requires or need certification for your residential property, we can help. Just pick up the phone and call us to find out more on IQP backflow testing, prevention, and inspections at  0800 520 400.
get your backflow prevention tested today
Don't wait until it's too late; let the team at Auckland Plumbers Group sort your backflow testing. Get in touch to enquire about our plumbing and gasfitting services today.
If you require backflow testing, contact our qualified inspectors
we're here & there when you need us!
fully-installed hot water pricing
Don't stress over the financial side of things! At Auckland Plumbers Group, our pricing includes the installation fee. This is great for our customers, taking the guesswork out of figuring out the true cost of your system. As professional gasfitters, we don't stop at hot water; we even have pricing for installing brand-new, customer-supplied gas hobs or stoves too – just enquire with the team!​