Rheem Stellar External 160 Litre Hot Water Cylinder – replacement
FULLY-INSTALLED PRICE
Yes, including GST!
If you are looking to replace an old Vulcan Freeloader then the Rheem Stellar is the ideal solution. Rheem Stellar can only be described as the "King" of gas water heaters. New Zealand's most efficient domestic gas storage water heater is designed for long-life outdoor installation. The balanced super-flue design pulls the gas-heated hot air through the unit twice to maximise efficiency. The exhaust temperature exits at a very safe temperature through a very modern stylish exterior flue that looks the part.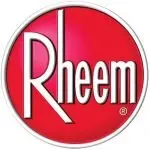 Rheem Stella product page
(external link – opens in a new window/tab)
Rheem Stellar External Gas Hot Water Cylinder
An ideal replacement for a tired old and rusty Vulcan Freeloader
We will replace your old/leaking gas hot water cylinder with a brand new 160 litre, Rheem Stellar water heater. The Rheem Stellar delivers hot water at up to 40 litres per minute – ideal for the modern home with high delivery tapware, massage showers and multiple bathrooms. If your home uses reticulated natural gas for heating and cooking, then it makes sense to heat your water with gas. This includes…
1 x 160 litre, New Zealand made, Rheem Stellar external mains-pressure hot water cylinder
Mains-pressure valve pack and seismic restraint kit
Domestic Warranty
Parts (Parts/Labour): 1 Year
Cylinder/Tank (Labour): 5 Year
Cylinder/Tank (Replacement): 10 Year
Installation to existing plumbing at the same location
All gasfitting work to same location and gas certification
Does not require an electrical connection
Mains-pressure valve pack and seismic restraint kit
Removal of old cylinder
Available in Natural Gas only and for outdoor installation
Mains pressure to power many taps at once
200L p/hr hot water recovery (based on 45°C temperature rise)
---
* PLEASE NOTE
Subject to prior approval and acceptance by our certified gas technicians.
The above price(s) do not include any electrical or building work as costs can vary with each installation. If such work is required, costs will be confirmed before commencement of your job.
Gas must already be onsite and to the location as specified above.
Additional information
Technical

Approx. Storage Capacity: 160 Litres
Recovery @ 45˚C (Natural Gas): 200 Litres
**First Hour Capacity (Natural Gas): 360 Litres
Hourly Gas Consumption (Natural Gas): 42 MJ
Output: 10.5 kW

**First hour capacity is a method of comparing the capabilities of different gas water heaters.

Dimensions

Height: 1900mm
Width: 485mm
Depth: 558mm