/ / / / / / / / / / / / / / / COVID ALERT LEVEL 1 – All Services Safely / / / / / / / / / / / / / / /
Stay informed and educated with a collection of interesting articles, news snippets and contributions from the plumbing, gasfitting, drainlaying and roofing industries.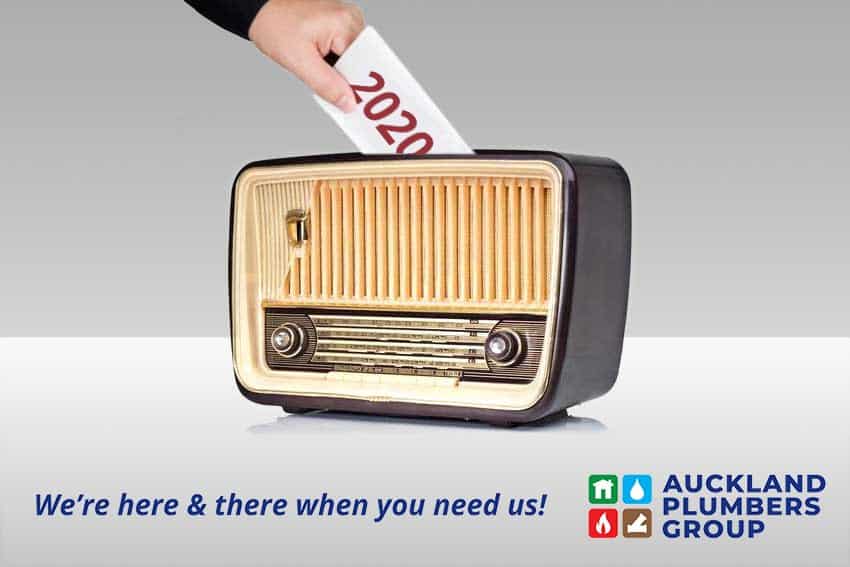 These are uncertain times… the Covid crisis has changed everything… now even the government may change. Have a listen to Auckland Plumbers Group's latest 'election' advertising campaign to hit the airwaves.
read more
In an article in the NZ Herald Online edition, experts warn that fitting a water filter can be illegal and carry a much bigger overall cost than a cheap DIY water filter. The Havelock North water...
read more
Dodgy plumbing work lands unprecedented fines and reparation for Shams Construction Works. The New Zealand Herald reports that company director, Shamsher Ali, was sentenced at the Auckland District...
read more
auckland plumbers group tips
Master Plumbers, Gasfitters and Drainlayers NZ Inc has launched an extensive advertising campaign in April 2018 with the tagline 'Good call.' Building on the successful 2015 'Don't Risk It'...
read more
Gas Servicing? At Auckland Plumbers Group we recommend giving your gas heating and appliances a 'once-over' before winter sets in... a WOF for gas if you like. Our latest radio advertising reminds...
read more