Rheem Hot Water Cylinder – mains‑pressure replacement
FULLY-INSTALLED PRICE
Yes, including GST!
Is your hot water cylinder old and due for a replacement? We can fix that by replacing your existing cylinder with a brand new Rheem 180 litre mains-pressure cylinder. It is equipped with a user-adjustable thermostat for added convenience. This system is perfect for delivering up to 40 litres of hot water a minuteVitreous enamel water heater is great for 2 to 3 people in moderate climates and 1 to 2 people in cold climates. The water heater has minimum and maximum thermostat setting of 60°C and 70°C respectively. We'll have you singing in the shower once more!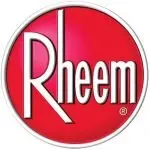 Rheem mains-pressure product page
(external link – opens in a new window/tab)
Replace your old mains-pressure cylinder to a Rheem 180 litre Hot Water Cylinder
In New Zealand, Rheem continues to develop its cylinder technology and has introduced higher resistant casings and steel manufacturing techniques to produce a world-class range of water heaters.
We will replace your existing hot water cylinder To a brand new Rheem 180 litre mains pressure cylinder. This offer includes…
1 x 180 litre (177L), New Zealand made, Rheem mains-pressure hot water cylinder
Installation to existing plumbing in same location
Mains-pressure valve pack and seismic restraint kit
Plastic safe tray – now a code requirement
Removal of old cylinder
Domestic Warranty:
Parts (Parts/Labour) – 1 Year
Cylinder/Tank (Labour) – 5 Year
Cylinder/Tank (Replacement) – 10 Year
---
* PLEASE NOTE
The above prices do not include any electrical or building work (if necessary) as costs can vary with each installation. If such work is required, costs will be confirmed before commencement of your job.
Water (and waste) must already be plumbed to the location.