hot water solutions
INSTALLATION | UPGRADE | SERVICE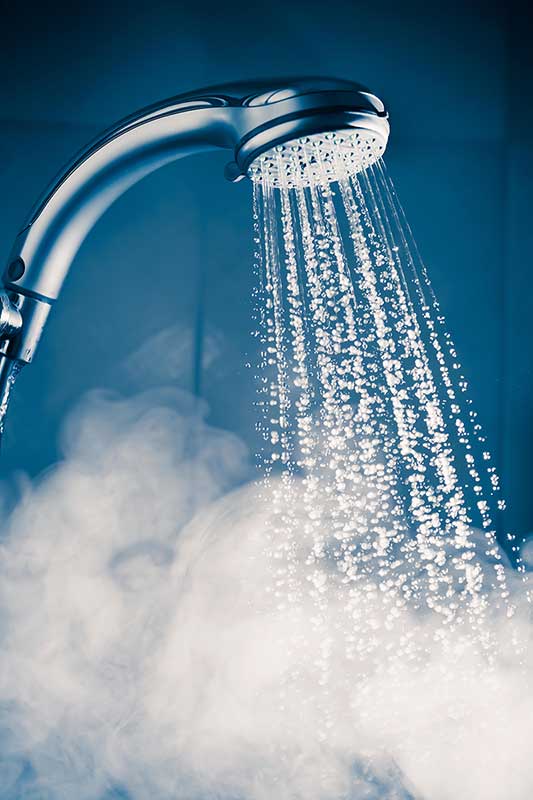 Hot water cylinders – gas, electric or solar. We supply and install a vast range of solutions for new installations or hot water heater replacements from New Zealand's leading manufacturers.
An important consideration with any hot water installation these days is their energy rating. Many water heating appliances have an energy-rating label attached – the more stars, the more efficient. This is not a requirement from government, however, manufacturers are, for the most part, responsible in marketing their product.
The initial decision you need to make is whether to install an electric, gas or solar system depending on your requirements. You may even have other priorities, such as the actual installation location or even the environmental impact or desired running costs. All installations are unique.
While gas and solar are generally more expensive to install, they can 'repay' your investment with lower associated running costs.
Energy efficiency and cost is not the only thing to consider… pick up the phone and call us to find out more on 0800 520 400 or use our contact form to request a quote.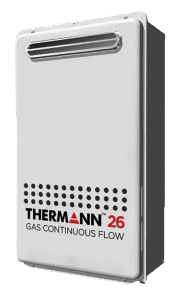 For energy-conscious customers, a gas hot water solution is a great choice. They are often cheaper to run and overall more environmentally-friendly than electric solutions. Gas is usually available 24/7, gas hot water systems generally use a smaller storage tank (the Rheem Stella does offer 160 litre capacity) thus having a faster heat-recovery when compared to an electric unit.
Continuous-flow hot water solutions, such as the Rinnai Infinity range or those from Thermann, only use gas on-demand, so there is no running costs when they are not in use. For more demanding hot water use, two units can be coupled together to provide a greater volume of hot water. 
Gas models are almost always external units, thereby freeing up valuable space inside your home when converting to gas hot water.
Natural gas supply is preferred by most for cost, however, bottled LPG gas can be used. LPG does cost more and requires monitoring to make sure that hot water is always available. The flipside to gas systems though is that installation costs are normally more than electric solutions.
All the leading brands, including Rheem, Rinnai, and Thermann, offer gas hot water solutions. Check out our fully-installed pricing for gas hot water cylinders and continuous flow units.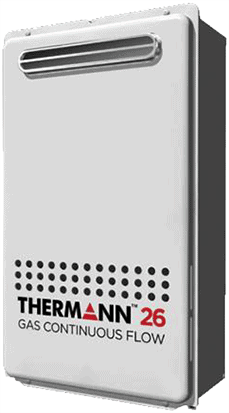 electric hot water cylinders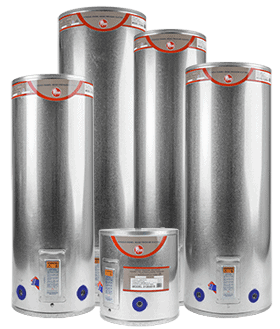 The design of a hot water cylinder hasn't really changed over the years. An electrical element heats the water and it is stored in a tank (cylinder), however, there have been great improvements to insulation, elements, and thermostats. We offer great solutions from all the leading brands, including Rheem, Rinnai, and Thermann.
Typically, if you can get power and water to a location, an electric system can be fitted almost anywhere.
Please be aware that if we are upgrading or installing a new cylinder, current building regulations require that a cylinder must sit in a tray with drainage. Like-for-like cylinder replacements are an exception i.e. same heating source (gas/electric), same capacity.
What is the best electric system for your property? Give us a ring and talk to one of our experienced staff on 0800 520 400.
Check out our fully-installed pricing for electric hot water cylinders.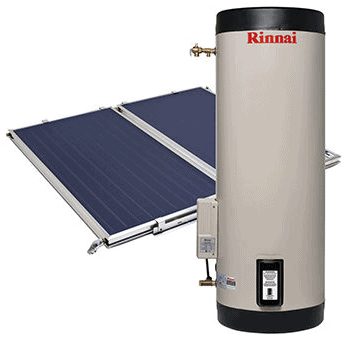 It is generally accepted that 20% of the energy consumed in an average home is used in the bathroom, kitchen, and laundry – water heating is the culprit. Heating water uses a lot of energy. You're paying two costs when you use hot water – one is for the energy required to heat the water and one for the water you actually use. A solar system is an efficient way of reducing your ongoing costs.
A typical solar system basically operates by 'topping up' the heat stored in a hot water cylinder. During the day, a solar system draws energy from the sun and passes water through a heat exchanger. More sun, the more efficient the systems are. At night or on a very cloudy day, a backup heat source (gas or electric) switches over to make sure the water is 'boosted' to the temperature set on the thermostat.
When making a decision about solar hot water, don't just look at the installation price, consider how large capacity needs to be, where the location of panels and cylinder will be, and the type of 'top-up' system you want to use.
Auckland Plumbers Group can help you make an informed decision – we have the answers. Call us today or request a quote.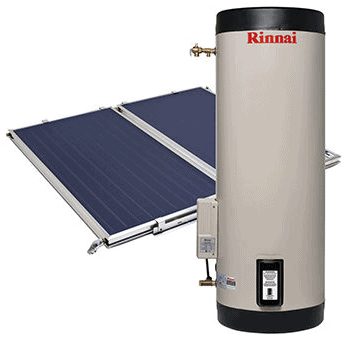 For hot water cylinders or hot water on demand, contact us
we're here & there when you need us!
fully-installed hot water pricing
Customers just love our fully-installed pricing. It takes the guesswork out of the true cost of purchasing products and having them installed. We even have pricing for installing a brand new customer-supplied gas hob or stove too.
Check out all our fully-installed plumbing products by clicking below…